With thanks to all the speakers, session chairs, audience and supporters of our recent Cambridge conference on the wonder, plight and future of chalk streams, it's a great pleasure to announce that the series of podcasts we contemplated producing back as our gathering drew to a close at the end of March has now been released in full. You'll find our eight episodes by searching for 'Owned by everyone?' at most of the major podcast providers, or here:
https://shows.acast.com/owned-by-everyone-the-wonder-plight-and-future-of-chalk-stre/episodes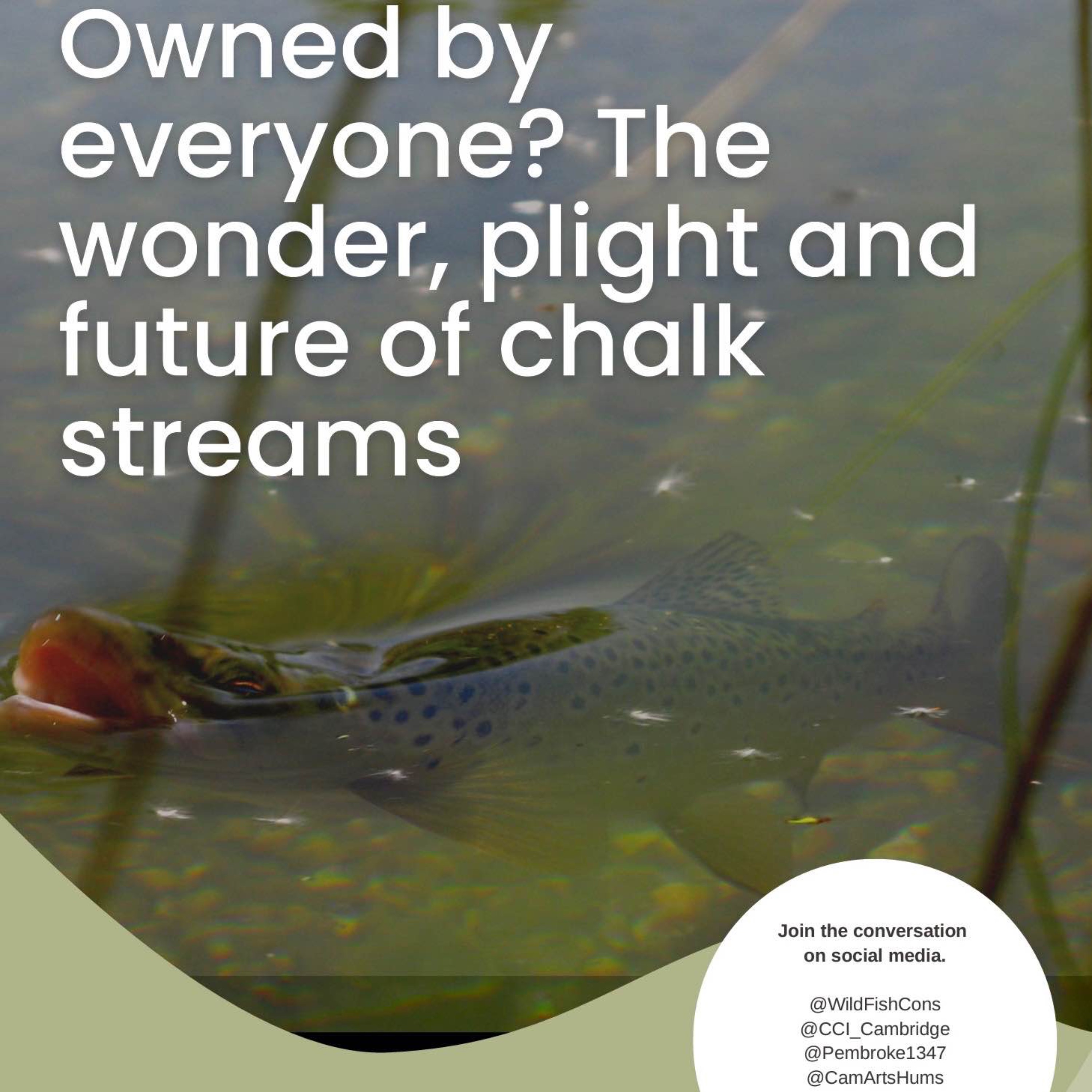 This eighth and final podcast is devoted to an open discussion about the future of chalk streams. It's chaired by Tony Juniper, the Chair of Natural England, and introduced by author, natural historian and activist Amy-Jane Beer, and by Stephen Tomkins, outgoing Chair of the Cam Valley Forum and Emeritus Fellow of Homerton College. After eighty minutes of contributions and ideas from speakers whose voices you may recognise from earlier episodes and members of our invited audience, Mark Wormald wraps up and looks forward. To keep up to date with the plans Mark describes, to read a statement issued in early April 2023 on behalf of the conference delegates, and to contribute your own ideas and resources, please visit
https://ownedbyeveryone.org.Timings:Tony
Juniper concludes the discussion at 1.16.38.Mark wraps up from 1.16.53.Thank you for listening. If you've found any of these episodes enjoyable or provoking, please share. They are, as the health of our chalk streams should be, owned by everyone. Hosted on Acast. See acast.com/privacy for more information.
And you can find all the presentations given during the conference here
Read more

: Our podcast series